Please Call us: (800) 966-0294
HAVE AN AMAZING HAIR DAY!!!
FOLIC-CLEANSER SPRAY
Is the most basic need your hair follicles need. Why? Because unclogs the hair follicles and removes buildup of embedded sebum, dead skin, cosmetic products residues, and toxins that will not allow your hair to grow strong and healthy. Imagine, once the follicle is clean, now is ready to absorb all the vitamins and minerals that help your hair to grow healthy and shiny. Sulfate Free and Paraben Free.
DEEP SCALP AND FOLLICLE CLEANSER! IS THE WAY YOUR HAIR WILL REALLY BENEFIT!
Reinforced with magnificent magnesium! Vital for healthy follicle, therefore vital for healthy hair.

Stimulates scalp blood circulation! Big benefit for hair growth.

Hair follicles need vitamins, and minerals, (especially magnesium) to create strong hair follicles and hair strands

You could use it anytime or before taking a shower. Apply Folic-Cleanser Spray, and let it work for at least 5 min., the longer you leave it on your scalp the better it works. Wash your hair after using Folic-Cleanser. Enjoy how clean your scalp feels!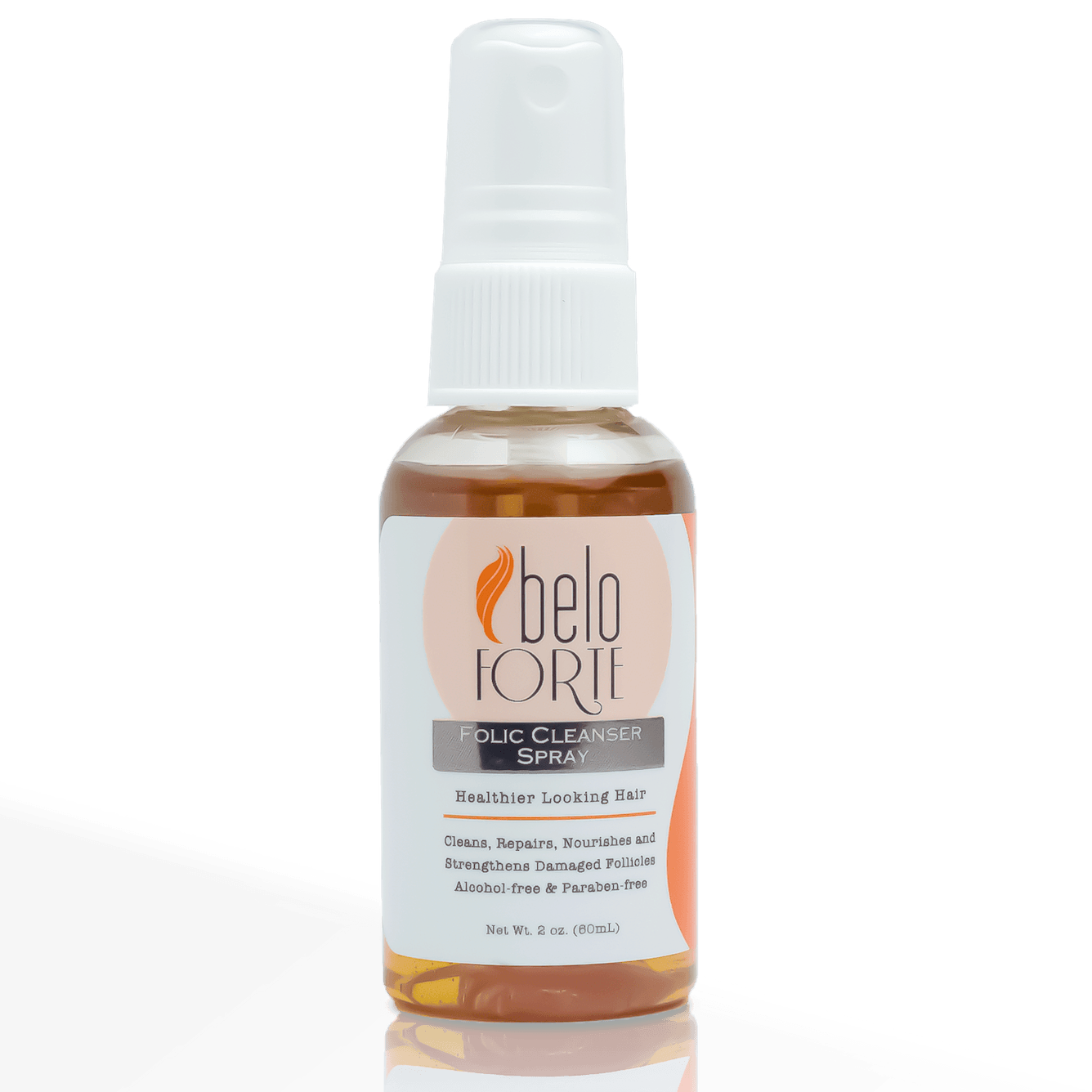 CLEAN! REVITALIZE! AND REVIVE OUR FOLLICLE!
Incredible benefit for hair growth

Healthy hair follicle and your hair will grow thicker and fuller.

Makes the difference, between having weak and brittle hair to having strong and healthy hair.

Let the nutrients penetrate deep to the roots