Healthy, Beautiful, Shiny Hair Starts In The Shower!
Healthy, Beautiful, Shiny Hair Starts In The Shower!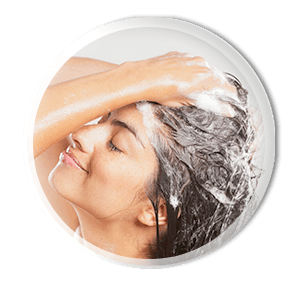 Washing Your Hair Every Day?
Hair experts seem to agree that shampooing every day, strips hair natural oils and could create a cycle of over-production of oils.
Ideally, to keep your hair healthy, you only need to wash two to three times a week, max.
Of course also depends on your daily lifestyle and personal needs; but any way with the Ultra Repair Infusion now you can use it every time you wash your hair to instantly recuperate your hair vital natural oils.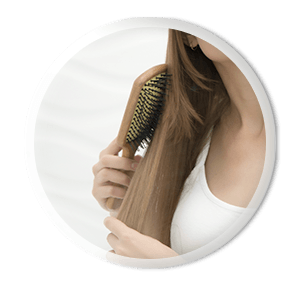 Detangle your Hair Before Getting It Wet
Always brush your hair from the bottom and work up. Brushing from the roots causes damages.
Washing your hair after detangling it will cause less breakage.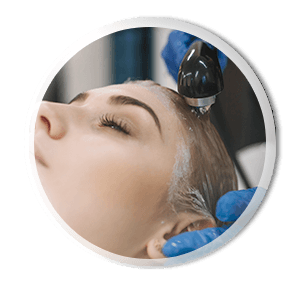 Avoid Hot Showers On Your Hair
Blasting your scalp with extremely hot water will dry out your hair and create tangles that could result in breakage.
Lukewarm water is better for your hair.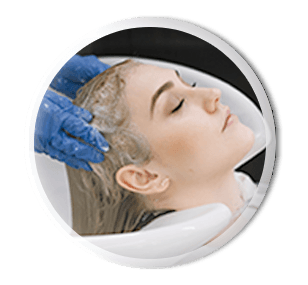 Come To Shampoo Time
Use shampoo on the scalp only- not on the ends of your hair. The shampoo will rinse down in the shower, and that would be just enough to clean them.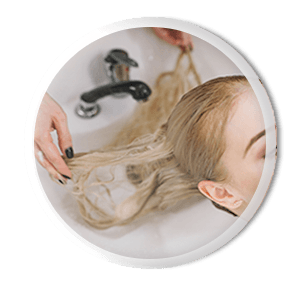 Don't Want To Scrub The Ends
Scrubbing or wringing out your ends could easily break them causing split ends. Always treat your hair ends gently.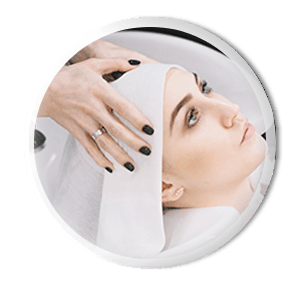 Towel- Dry Your Hair Before Applying Conditioner/ Infusion
Make sure you towel-dry your hair after shampooing and before you apply conditioner
Hair that's saturated with water won't allow the conditioner to penetrate the hair shaft and deliver the necessary moisture to keep hair looking healthy and shiny.
If you're short on time, at least squeeze out excess water.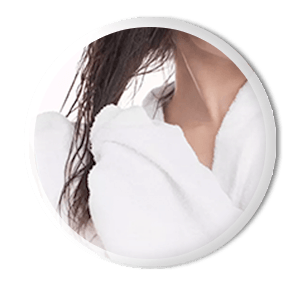 Try Not To Rough-Dry Hair With a Towel
Don't rub at wet hair with a towel to dry it
Rubbing and twisting can break brittle and damaged hair
Instead gently press the water out.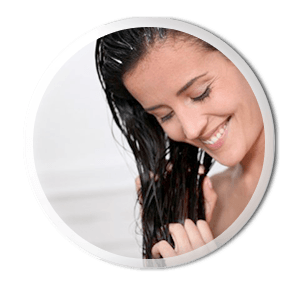 Apply Conditioner/ Infusion From The Ends to The Roots
Apply more on the ends, it's where your hair needs it the most
Work from the bottom up, rather than the scalp down, so that you are dealing with the damaged ends when they are still fairly wet.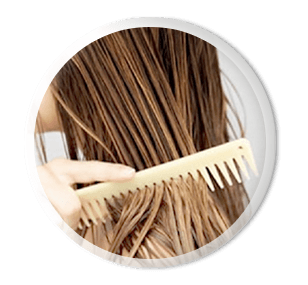 Comb Wet Hair, Don't Brush It
Do not brush your hair while it is wet. Use a wide-tooth comb, working from the ends of your hair on up.
When your hair is soaking wet, it is weaker, fragile and more susceptible to breakage.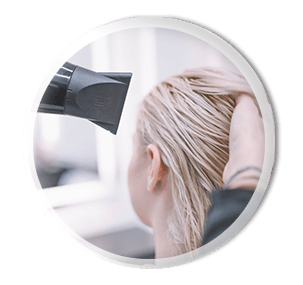 Wait Before Blow-Drying Your Hair
Try not to blow-dry your hair immediately after shampooing
Ideally, you should allow your hair to first dry for 10 minutes under a towel turban.
The less wet your hair is, the less chances to reach boiling temperature when blow drying it, so the less damage to your hair.
Don't be rough with your hair: Treat it nicely and it will repay you by looking healthy and shiny!