Please Call us: 1(754) 229-3066
HAVE AN AMAZING HAIR DAY!!!
ULTRA REPAIR INFUSION
is like having, your hair mask, moisturizer, detangler, shine, hair repair and volume in one. Your 6 in 1 solution. Its secret relies on nine essential natural oil extracts, when blended together, the results are amazing.
The only option your hair has is to look beautiful. Visible results immediately! In 3-4 weeks you will discover how beautiful your hair really is.
YOU WILL BE AMAZED WITH YOUR HAIR
Rejuvenates your hair from first application. It works for any hair type.

Imagine your mornings without frizz and enjoying your healthy hair.

Ultra Repair Infusion helps you maintain your hair color. Sulfate Free & Paraben Free.

Experts recommend for best results, make sure you gently towel-dry hair after shampooing, if you are short on time, at least squeeze out excess of water. Apply it on your hair, let it work for 10-15 minutes, depending how damaged your hair is, rinse it with abundant water (preferably at warm to cold temperature) If you would like to use it as a deep conditioner, just apply it for 3 min. It has been proven that for better results it should be used twice a week.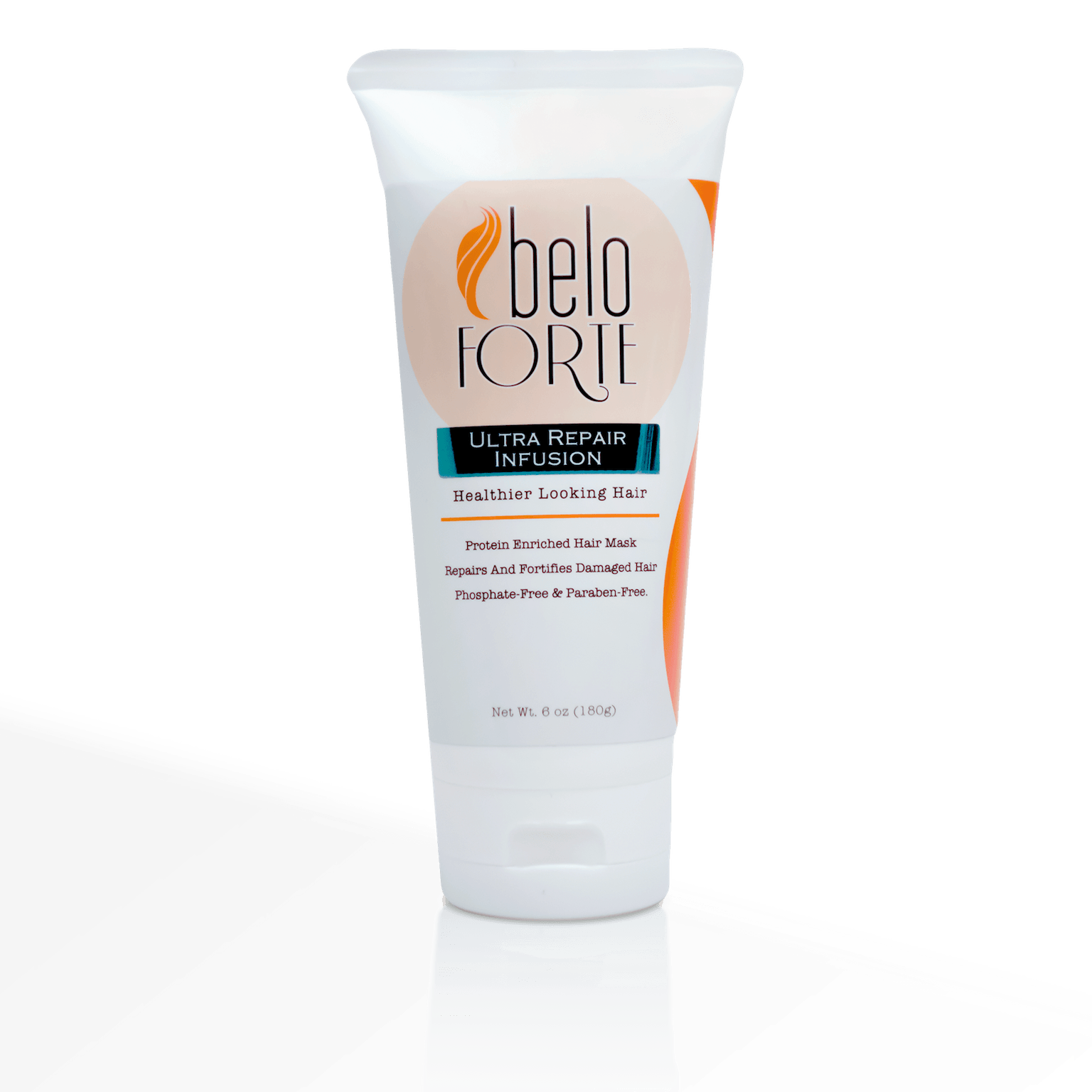 REVEAL THE NEW YOU! LIFE IS BEAUTIFUL!
EVEN BETTER WHEN YOUR HAIR IS BEAUTIFUL!
BeloForte Ultra Repair Infusion Hair Mask transforms your hair from looking dull to amazing

Too different from others: A unique blend of 9 pure oils and for much less! Can't beat it!

More softness, more hydrated, more shine! More volume!

It is about time! Let go! Let it loose! Enjoy it!

Allow your hair to shine and play, through looking and feeling Free! and Healthy!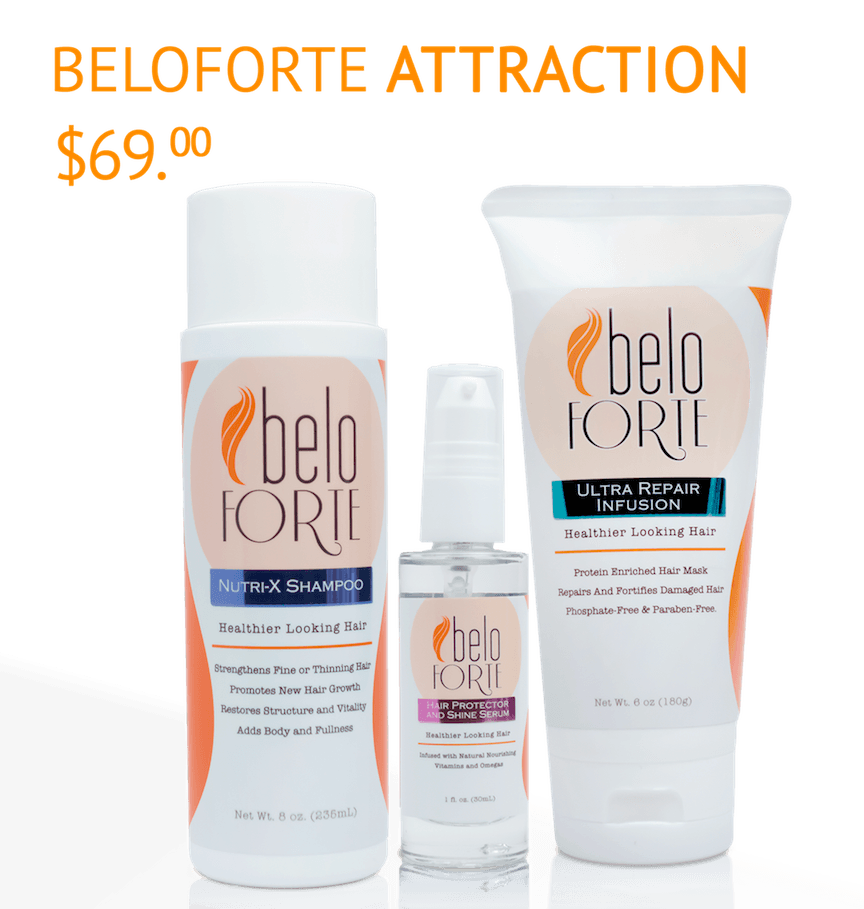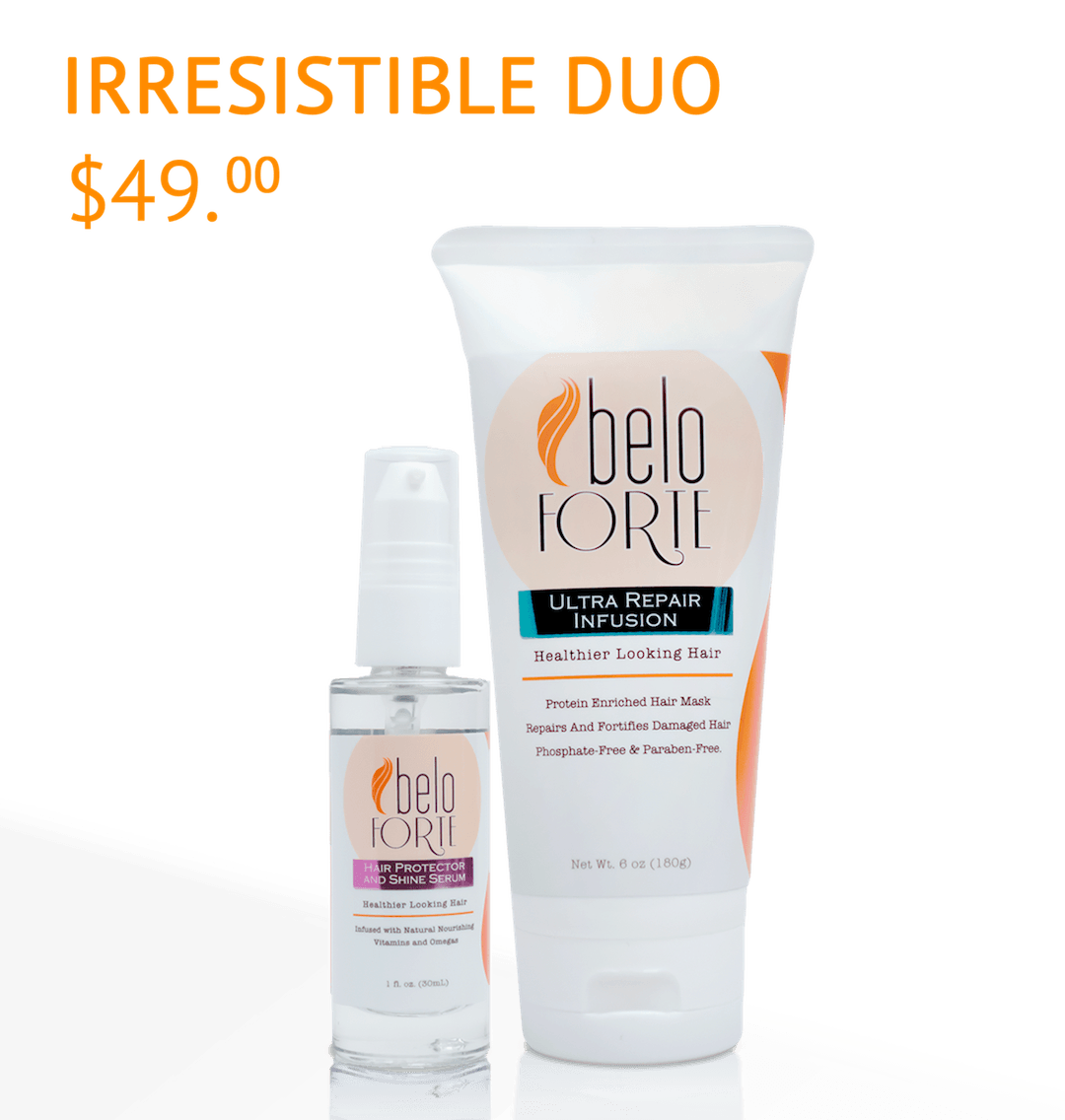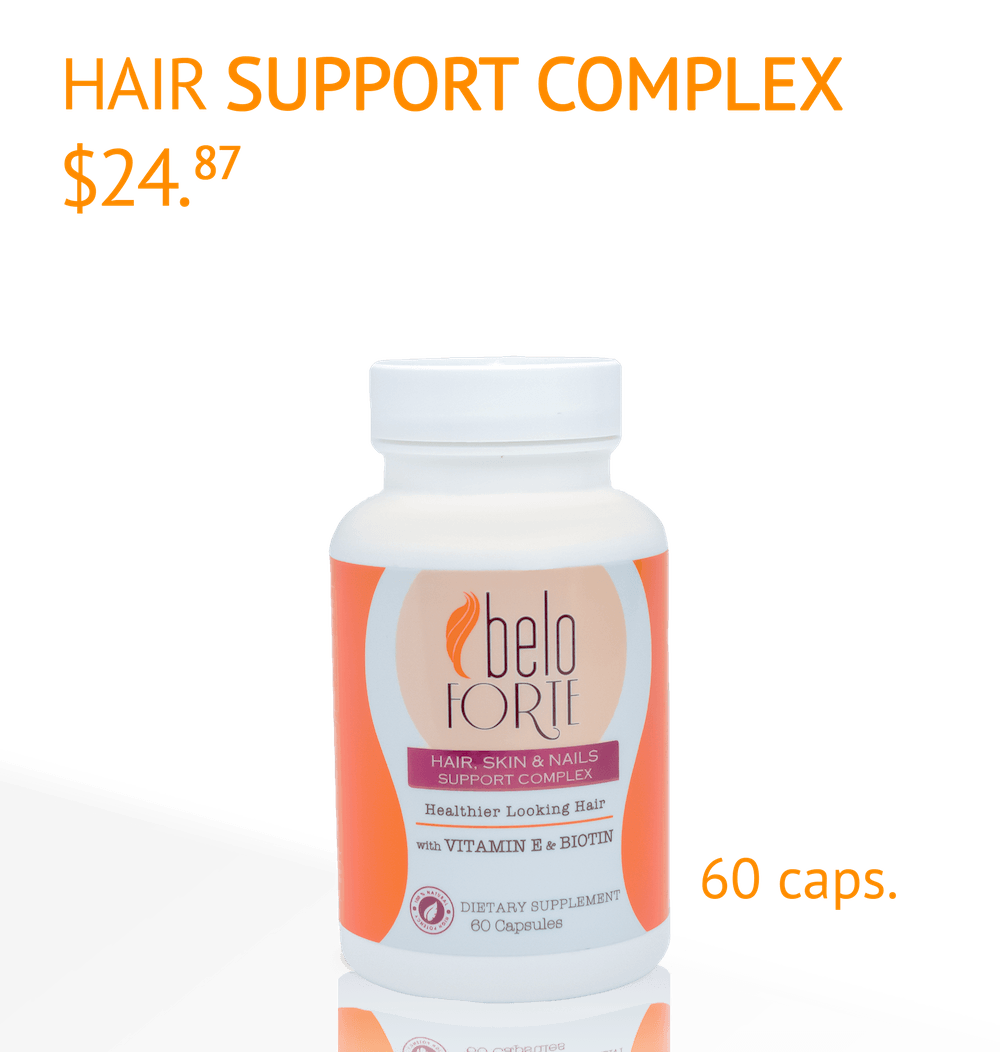 What people are saying about BeloForte
I love the fact that Beloforte does not leave my hair greasy like other products do. It makes my hair feel light, and yet adds so much volume at the same time. My split ends now look sealed and healthy. I am so glad that I found this product.
I have always had problems with my hair it was dry, dull and stiff. I came across Beloforte and decided to try it and WOW I am so glad that I did. It's amazing how different my hair feels. It's hydrated and bouncy.
Excellent product!!! I definitely found what i was looking for, It left my hair so soft, shiny and now it has volume, it looks so healthy!!!. I would absolutely recommend it, I'm so happy!! Fast deliver too
This is by far the best hair product I have ever used. I was thrilled to find it online. I have thick dull and burned hair from all my hot tools, I use it twice a week. It keeps my dyed hair very soft and without any frizz. I love the way it makes my hair feel, not to mention how I feel too! Love it!
Take A Selfie With Your BeloForte products and email to Info@BeloForte.com for your chance to win!